Michael Ealy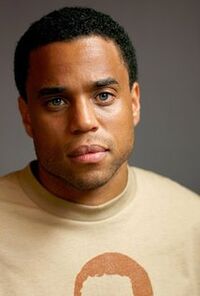 Character
Derrick Bond
Date of birth
August 3, 1973
Place of birth
Washington, D.C., United States
IMDb profile
Michael Ealy, real name Michael Brown, (born August 3, 1973 in Silver Spring, Maryland) is an American actor who played Derrick Bond in the second season of The Good Wife.
External links
Edit
Ad blocker interference detected!
Wikia is a free-to-use site that makes money from advertising. We have a modified experience for viewers using ad blockers

Wikia is not accessible if you've made further modifications. Remove the custom ad blocker rule(s) and the page will load as expected.